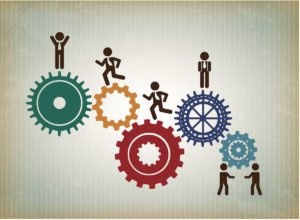 Congrats on your new role! HR is not an easy field to work in. I have had the pleasure (and challenges) of being in HR for 32 years, with over a decade as the top HR leader within my organization.
Promotions bring more responsibility and influence, and there is no aspect to influence that is more important than culture. HR is seen as the leader for culture-related change, and often it is not easy to figure out where to start in this key piece of your corporate puzzle.
I regularly receive requests for advice on where to begin when understanding and shifting culture. Here is what I always say: to understand the culture you need to understand the employee experience. When you are new to a role, you have a unique opportunity to see this experience from a new perspective.
Here are five things you must do in 60 days to understand and influence organizational culture:
1) Review the questions and results of the last employee survey
Hopefully, a culture survey has been used in the past. Review the themes and look for changes in each successive survey. Find out if there was follow-up and communication after the last survey. Take a careful look at the questions to ensure they are effectively assessing the "employee experience". Share your findings and recommendations with the leadership team within 60 days.
If a survey does not exist, put this down as one of your goals to complete within three months.
2) Review the exit interview data
Much can be learned about the culture and employee experience from exit interviews. Look for department and location patterns that will give you a pulse of the work ahead. Determine if valuable exit information is being gathered that helps the leadership team understand why key employees are leaving.
If exit interviews are performed well, they provide a rich source of culture information. Share your findings and recommendations with the leadership team within 60 days.
3) Review all HR recognition and reward systems
Look at the performance review standards, promotion criteria, recognition programs, compensation and bonus measures, manager training, leadership development, and selection methods on hiring culture fit candidates. Create a list of those processes that need updates. Assess where you can have the most impact in 60 days and advocate for those changes.
4) Review the values and behaviors
If values exist, understand whether they are on paper only or if they are fully integrated into the employee experience. See if you can easily find the behaviors tied to each value. Learn the history behind the values.
Within 60 days, ask every employee you meet if they know the values and whether they think they are part of the culture fiber. Find the strengths and challenges of the values and behaviors and share recommendations with the leadership team.
5) Review the vision and mission statements
Determine if the leadership team believes in these statements or whether they are irrelevant. Understand the importance and history behind them. Assess whether the vision and mission are simply a poster on the wall or are influencing employee motivation and behavior. Within 60 days ask employees if they are motivating and passionate and make recommendations to the leadership team on your next steps.
In every HR move, there is often so much that needs to be done in the new role. The sooner you can get a pulse of the employee experience, the sooner you will have influence in creating changes in the organization, changes that will help attract, retain and engage the staff. It is likely the most important part of your new role.
Congrats on your new role! Conscious Culture Group® is here to help. We would love to partner with you and your staff to build a great place to work that attracts, retains and engages culture-fit staff.
Click here for more information on partnering with Conscious Culture Group®.